Welcome to Hydra Miniatures-The Leader in Retro Sci-Fi
News
________________________

Hydra Releases Three Special Edition Miniatures

April 11, 2016
Hydra HQ has been swamped by Real-Life, but we are finally digging out. We are pleased to release three miniatures in the "Special Editions" section of the Hydra Miniatures online store. Although we no longer carry Fantastic Worlds rulebooks, we continually get e-mails about Buster Gordy and Xurr the Exalted. We decided to re-release them along with our convention exclusive Commander Mudpie, a figure of Hydra game designer John Douma wearing his Galacteer cosplay outfit from Gen Con.
In other news, Hydra is working on new 32mm forces for Retro Raygun, designing a new fleet (or two) for War Rocket, and working on Atomic Tank, a game of land battles set in Hydra Miniatures' Retroverse. The first public demonstrations of Atomic Tank will be held at Gen Con 2016.
Again, we'd like to thank all our fans for their support and we hope you enjoy these re-released figures.
__________________
New Products: Zenithian Troopers and Alpha Panther

November 25, 2015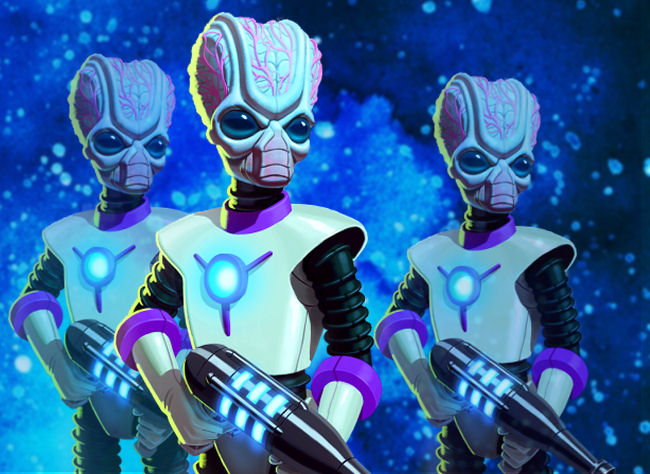 Greetings, cadets! We are excited to release our first codes for the Zenithians—the Saucermen from the Seventh Dimension. These extradimensional clone troopers first appeared in War Rocket, but are now available as 32mm figures for our Retro Raygun game.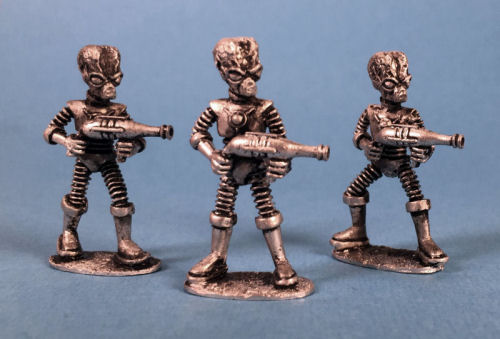 In addition, the Valkeeri leadership receives much needed support in the form of the Alpha Panther. Considerably larger that a standard Stygian Panther, this alien predator is the vicious protector of Empress Xenovia. This large, imposing miniature measures 62mm from head to tail.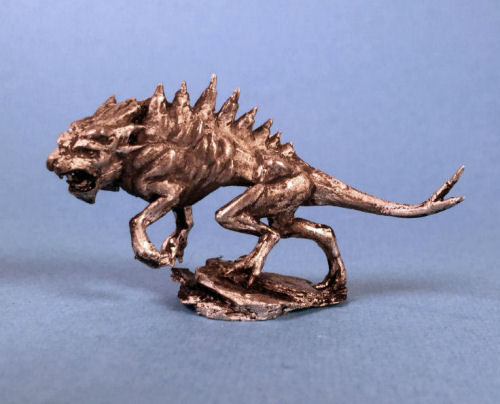 Here is a link to our new releases:

Alpha Panther
Zenithian Trooper 1
Zenithian Trooper 2
Zenithian Trooper 3
Zenithian-Alpha cadre

___________________________________________

Retro Raygun Available Now!

April 17, 2015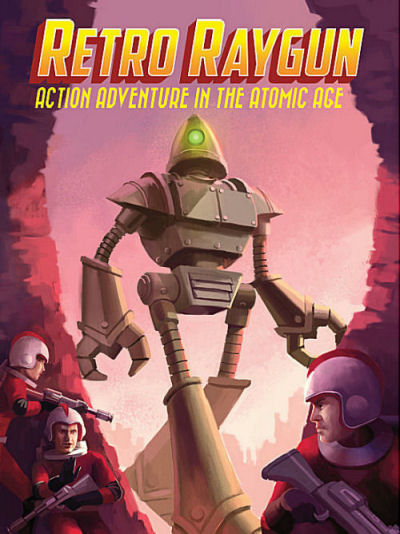 Greetings Cadets!
Hydra Miniatures is pleased to announce that Retro Raygun-Adventures in the Atomic Age is now available for sale. The second game to take place in Hydra's Retroverse, Retro Raygun is a tabletop adventure game that uses our 32mm retro sci-fi miniatures. This full-color, 102 page rulebook is full of evocative artwork and lavish photographs that caprture the feel of the Golden Age of Sci-Fi. The book features the full game mechanics, force lists for Galacteers, Robot Legion and Valkeeri, six scenarios, and a Galactic Bestiary featuring an assortment of slithering aliens. Retro Raygun will retail for $40.00 and will be available from the Hydra Miniatures webstore and Wargames Emporium, our retail partner in the UK. Hobby shops who want to stock our Retro Raygun rules and miniatures can get them from our distributor Warpath Games (Golden Distributing).
Here is a direct link to the Retro Raygun rulebook in our online store.
We've had a great time developing Retro Raygun and we hope you will enjoy it. In case you missed it, here is a video ineterview with game designer John Douma and creative director Matt Beauchamp discussing the development of Retro Raygun.

Preview from the Retro Raygun rulebook.
___________________________________________
New Product Spotlight: Valkeeri Controllers and Stygian Panthers

Novmber 28, 2014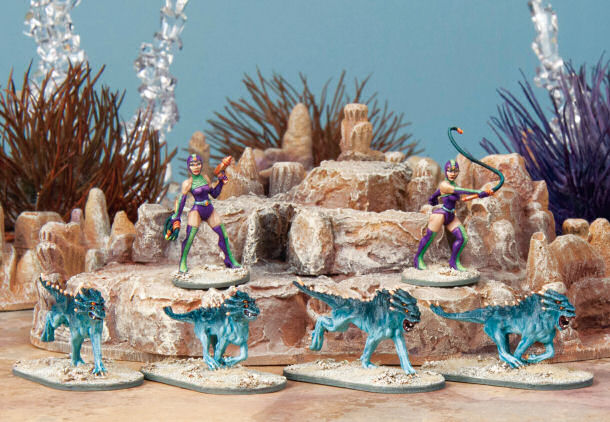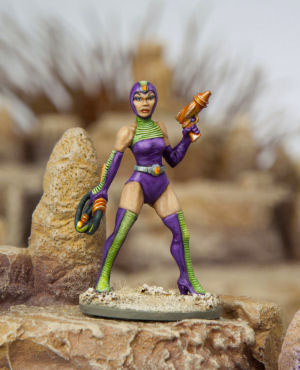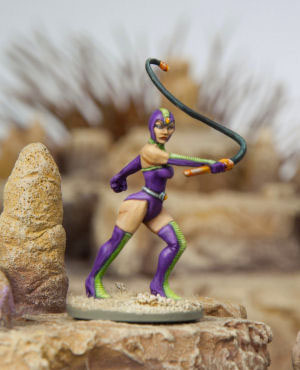 We are pleased to introduce the Valkeeri Controllers and the Stygian Panthers. Centuries of technological and psychic development have allowed the Valkeeri to master amazing mind control. These powers enable the Valkeeri to effectively deploy great beasts and even mind-controlled human slaves in fierce combat. The favored creatures of the Valkeeri Controllers are the speedy, sleek alien panthers known as the Stygian Panthers. These cat-like creatures are the size of an earth panther but have unusual features that denote their alien origin. The Stygian Panthers originate from the deadly jungle world of Stygia VI
The Valkeeri Contrllers were scculpted by John Winter and consist of two variants armed with stun whips and Valkeeri raygun pistols. The Stygian Panthers were sculpted by the talented Ebob. All of these new releases are available in the Valkeeri section of our online store.
___________________________________________