Welcome to Hydra Miniatures!
News
___________________________________________

Paint Racks back in stock

May 20, 2014
Hydra Miniatures has received a restock order of the MDF paint racks from German manufacturer MiniaturicuM. These paint racks are precision cut using a CNC mill so there is no unpleasant burnt wood odor associated with laser-cut products. These paint racks are supplied unassembled, but are light and durable once assembled with wood glue. There are two types of racks available to choose from:
Standard paint racks can be used to store paint bottles from manufacturers such as Games Workshop, Foundry, Privateer, Press, and Iron Wind Metals (Partha Paint.) Each row is designed to hold 12 flip-top bottles or 10 of the larger GW/Citadel paint bottles.
Dripper paint racks are used to store dripper bottles from manufacturers such as Vallejo, Reaper, or Andrea. Each row is designed to hold 10 dripper bottles right-side up or upside down.
Hydra Miniatures is the exclusive North American importer of these paint racks. Since the paint racks are heavy, overseas shipping can be very expensive. International customers are encouraged to order directly from MiniaturicuM. You can purchase the paint racks from the Hydra Miniatures online store here
_______________________________________
Updates about Retro Raygun Rules

April 13, 2014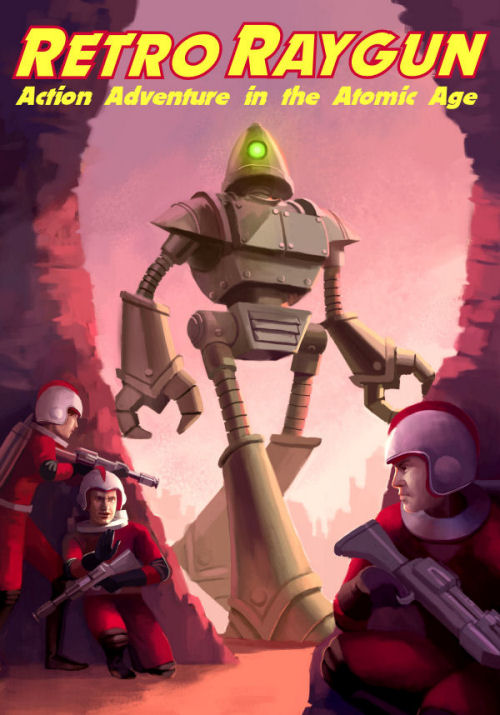 Greetings, Cadets!
Hydra Miniatures is pleased to announce that we are entering the editing and layout phase for our upcoming rules, Retro Raygun: Action Adventure in the Atomic Age. These rules are the second system to take place in Hydra Miniatures' "Retroverse," and feature the same background and characters as our acclaimed War Rocket rules.
Like War Rocket, the Retro Raygun system is chartless, has no record keeping and minimal token usage to keep the table from getting cluttered. Retro Raygun features alternating unit activation to keep both players involved in the action. In order to capture the cinematic feel of the pulp sci-fi era, all action is elegantly resolved by a special opposed dice mechanic known as the Raygun Roll-off.
Retro Raygun will feature complete force lists for the Galacteers, Robot Legion and the Valkeeri. In fact, our ranges for these three factions will be completed in time for the release of the rules, so fans who collect our Retro Raygun miniatures can start playing right away.
The rules will also feature a brief history of the "Retroverse," six special objective-based scenarios, and a Cosmic Bestiary so you can include alien creatures like the Aquaclops and the Slishians in your games. The full-color rulebook will be released in August 2014, and the retail price is yet to be determined.
Stay tuned for more updates on Hydraminiatures.com and on our Facebook group at https://www.facebook.com/groups/hydraminiatures
________________________________________
New Product Spotlight: Xeno 15

Novmber 25, 2012

For the last few months, the staff at Hydra HQ has been infected with the 15mm sci-fi bug. While there are many exciting 15mm sci-fi manufacturers, we've decided to put our own spin on the genre with a comprehensive range of aliens—Xeno 15.
The first releases were sculpted by one of our favorite sculptors: Ben Siens, the "Monster Master." The Akarr are a race of humanoid aliens who were formerly enslaved. After overthrowing their masters, they are now raid human settlements to bring human slaves to their homeworld. Their hunting parties are lead by the largest of their kind--the Akarr overlords.
The warriors of the Akarr are arranged into two types: Stalker squads (long range weaponry) and Razor squads (close combat). Heavy firepower is provided by Inferno squads equipped with particle cannons and heavy meson beamers.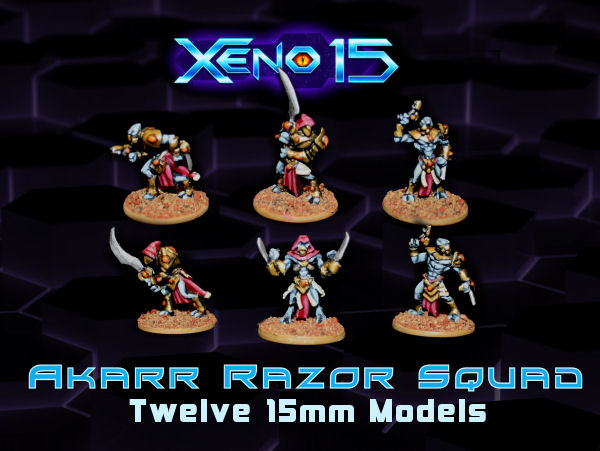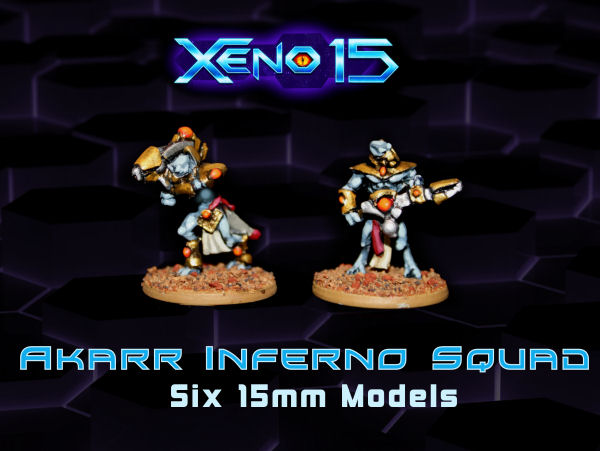 You can see the whole range here. We hope you enjoy our new Akarr models and we are working on vehicles to support the range. We have two other alien races in pre-production and will be assigning these projects to sculptors soon. Stay tuned for more information about Xeno 15.
______________________________________________
Hydra Miniatures Announces Exclusive UK Retailer

February 24, 2012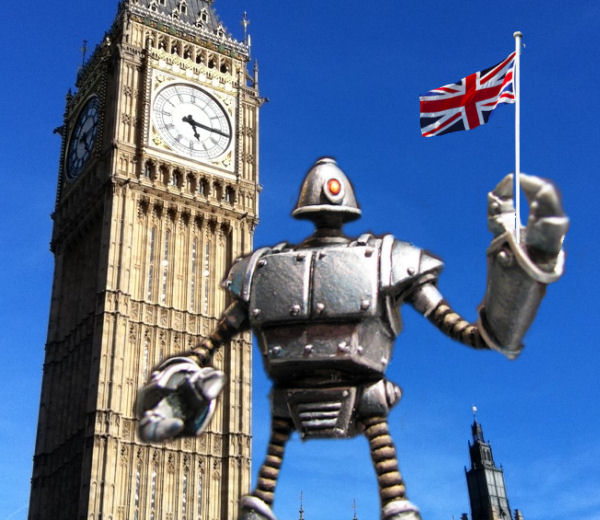 Hydra Miniatures is proud to announce that Wargames Emporium is now our exclusive retailer in the United Kingdom. Wargames Emporium has been a major retailer in the UK gaming scene for over 16 years. They have two stores with the main shop in Sheffield and the other shop in Mansfield.
Wargames Emporium are active convention retailers and will attend 18 wargaming shows in the UK this year. The conventions they attend include 'Salute' which is the biggest UK show as well as 'Claymore', the largest show in Scotland.
Wargames Emporium stocks the entire War Rocket range as well as a large assortment of our Retro Raygun range. Their have an online store at www.wargamesemporium.co.uk and a direct link to Hydra products can be found here.
We are excited to add Wargames Emporium to our worldwide network of retailers which also includes MiniaturicuM in Germany.
---