Gallery
We enjoy seeing our customers' photos of our miniatures. Please e-mail your photos to hydraminiatures@yahoo.com.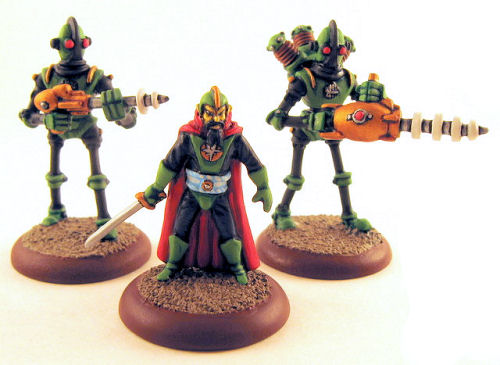 Emperor Xurr with his robot bodyguards --painted by Kyle Gibson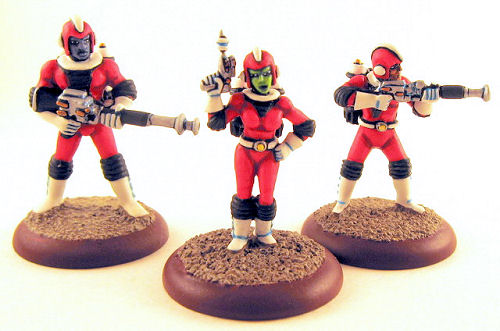 Galacteers inspired by a comic called Tommy Tommorow and the Planateers. The female Galacteer is the first edition of Jane Hunter that was availble only at Gen Con 2007. More great painting from the skilled hands of Kyle Gibson.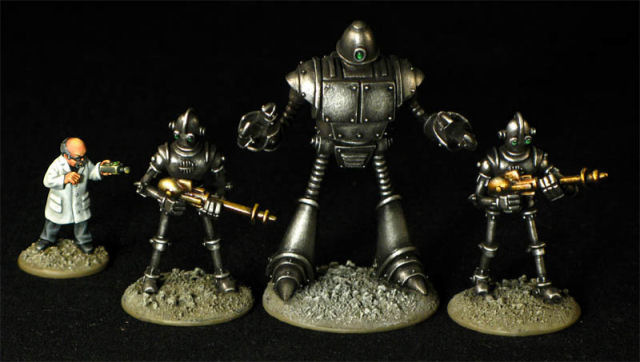 Robot Riot--painted by Hagen Bauersachs
(Professor Kkroon from Rattrap Productions)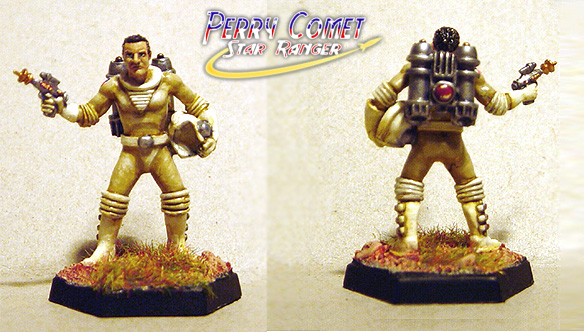 Perry Comet (Ace McGuire) painted by Christian Steimel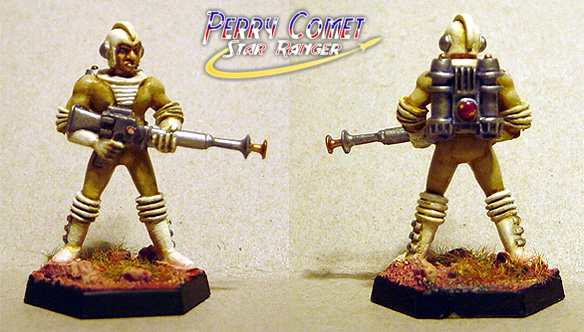 Perry Comet space trooper (Rocky Rizzo) painted by Christian Steimel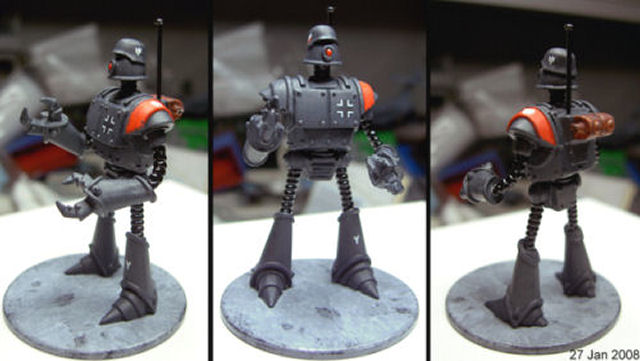 Weird War II robot conversion by J.M.M van Ooij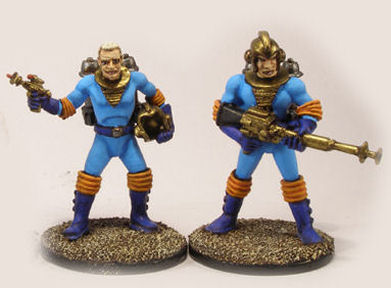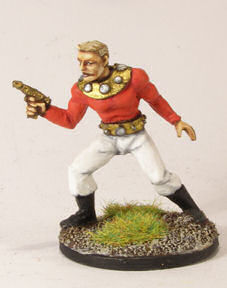 Galacteers and limted edition Buster Gordy by Jon Atter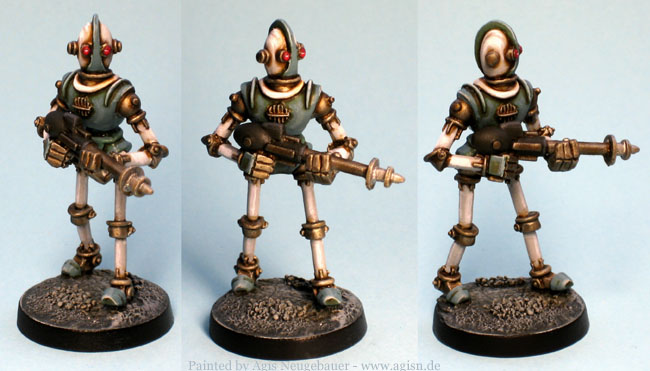 Robot Legionnaire painted by the awesomely talented Agis Neugebauer.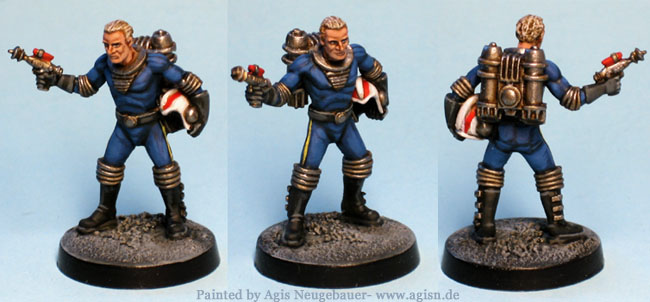 Ace McGuire painted by Agis Neugebauer.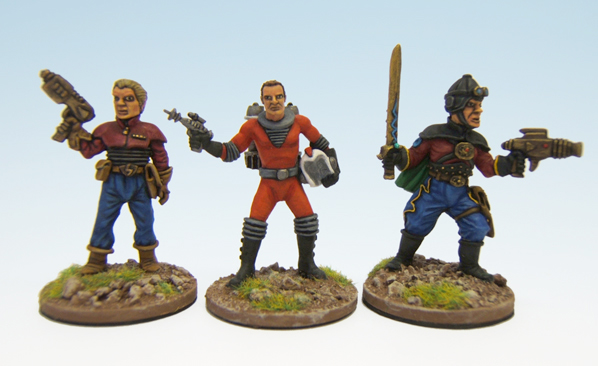 Pulp Sci-Fi Heroes Comparison Photo--painted by Nick Whittock
(From left to right:WSD Dick Garrison; Hydra Ace McGuire and Killer B Capt. Gamma)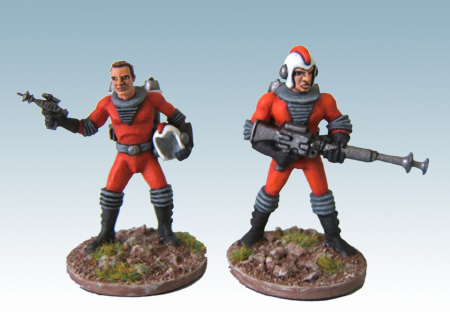 Ace McGuire and Rocky Rizzo painted by Nick Whittock
Robot Size Comparison Photo--painted by Nick Whittock
(From left to right: Rattap Kroonbot; Killer B Mecha Man; Hydra Robot legionnaire)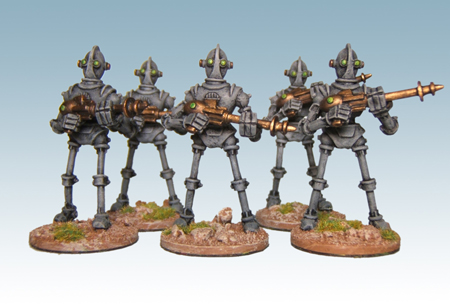 Robot Legionnaires ready to kill! Painted by Nick Whittock

Plant mutant minions of the evil Dr. Zoid (vardu sprouts and RAFM scientist) Painted by Axel Mueller Heyn (Zoogla)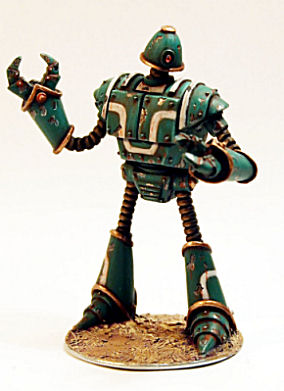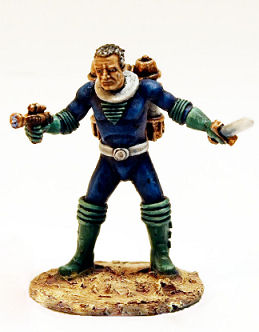 Awesome weathering and very unique color scheme on this Warbot. Ace McGuire painted as a aging space hero-- notice the greying hair. Painted by Darren Linington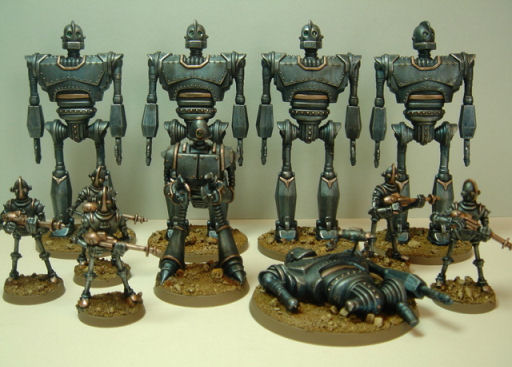 Robot Inviasion force ready to destroy humanity!! by Andy Firth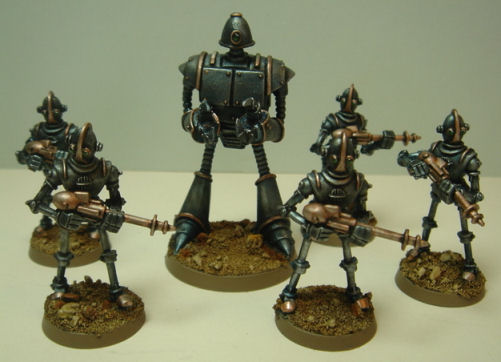 Close-ups of Andy Firth's amazing use of metallic paints and GW inks..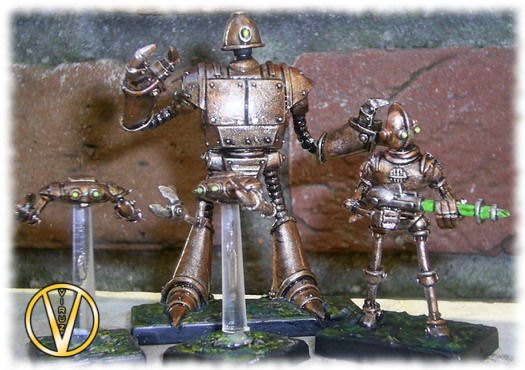 Copper-toned robots painted by German customer Viruz. .