Welcome to Hydra Miniatures-The Leader in Retro Sci-Fi
News
__________________________________________
Hydra Miniatures Summer Sale is ON!

July 23, 2017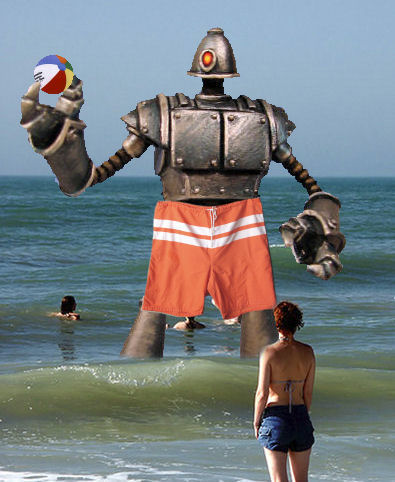 Hydra Miniatures is having a Summer Sale and all of our products are 20% off. This week-long sale runs from Monday, July 24th through Monday, July 31st. This is the perfect time to pick up our Retro Raygun rules, start a new War Rocket fleet, or update your collection of our 30mm Retro Raygun miniatures.

The Hydra staff understand our release schedule has been very light this year, but we are working hard to create a slew of new miniatures to be released over the next few months. Our current sculpts are focused on expanding our 30mm Imperial range for Retro Raygun. At this year's Gen Con, game designer John Douma will be running games of Retro Raygun featuring some of these magnificent new miniatures.

We haven't forgotten Atomic Tank, and are continuing to work on the rules and miniatures for this spectacular 10mm game. In addition, we are putting the finishing touches on an entirely new range of miniatures that will be released soon.
As always, we appreciate your support!
__________________________________________
Xeno-15 Range has New Owners

May 6, 2017

Greeting Cadets! In an effort to streamline operations at Hydra Miniatures, we have decided to sell our Xeno-15 range consisting of the Akarr and unreleased Space Squids. The 15mm range was purchased by Ral Partha Europe, a well-known UK company who is quickly becoming a major player in the 15mm Sc-Fi and Fantasy market. By selling this range, we can focus more attention (and liberate storage space) as we concentrate on growing our existing Retroverse ranges. In addition, we'll be launching an exciting new 30mm range in the next month or so. Stay tuned for details!
__________________________________________
New Retro Raygun Force: Imperials

November 21, 2016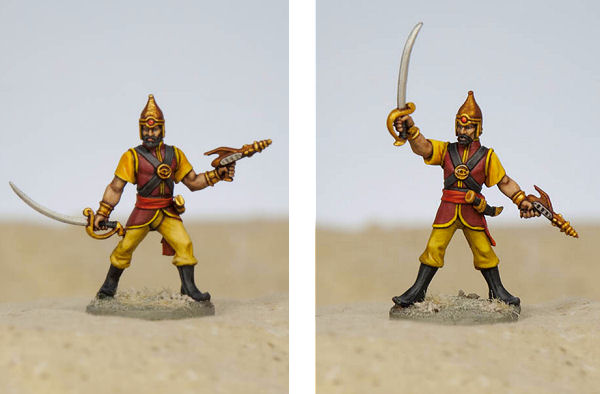 Although the Hydra team has been working diligently on Atomic Tank, we haven't abandoned our other ranges. We are very excited to release an exciting new force for our 32mm Retro Raygun range— the Imperials. The despotic Imperials have been a fan favorite since they first appeared in War Rocket, and we are pleased to introduce them into the Retro Raygun game. These models were masterfully sculpted by John Winter and brilliantly painted by Matt Leahy. The Imperials will have full game stats for Retro Raygun very soon. In the meantime you can buy the new Imperial range here.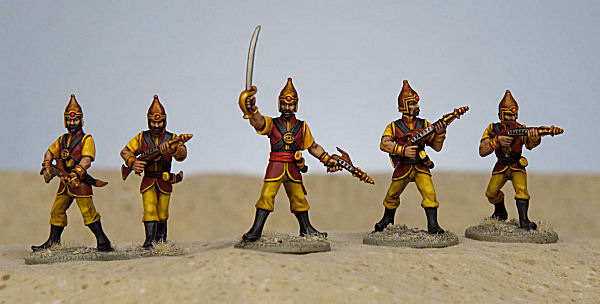 ___________________________________________
Atomic Tank: New Game in Development

August 16, 2016



Development of our latest game Atomic Tank is progressing at a rapid rate although no release date has been set. Atomic Tank depicts furious land battles between all of the current forces of the Retroverse: Galacteers, Imperials, Robot Legion, Valkeeri, and Zenithians. The game features vehicles, troops, characters and warbeasts all digitally sculpted and cast in 10mm scale. Atomic Tank author John Douma ran three successful demo games featuring Galacteers invading a Robot Legion factory world. You can follow development of Atomic Tank and other products by joining the Hydra Miniatures Facebook Group.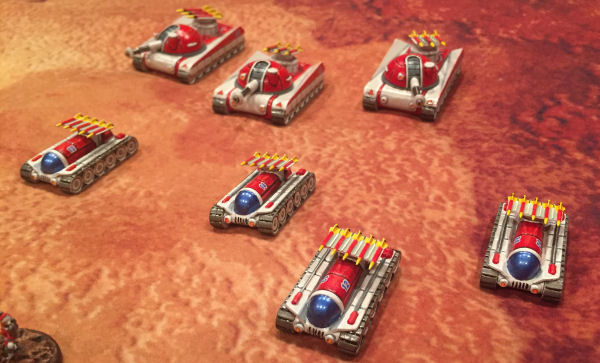 ___________________________________________