Welcome to Hydra Miniatures-The Leader in Retro Sci-Fi
News
___________________________________________
Hydra Miniatures' Summer Sale

August 10, 2015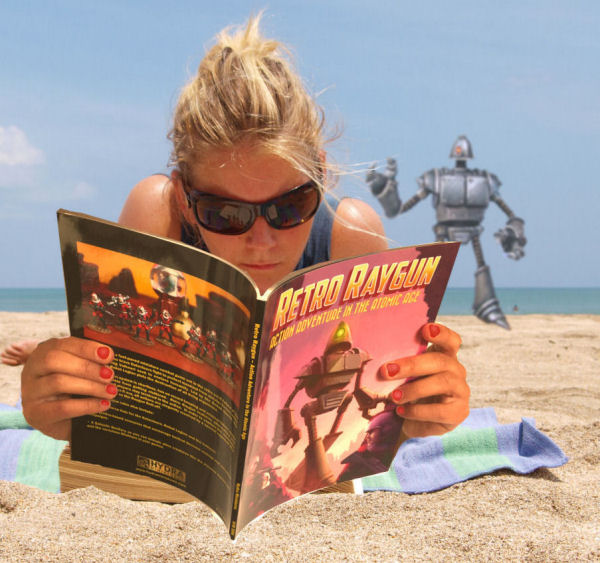 As summer winds down and fall approaches, it's time for gamers to begin planning their winter hobby projects. Therefore, Hydra Miniatures is having a Summer Sale to help you try a new game or expand your existing forces. This is the perfect time to pick up our latest ruleset: Retro Raygun. This fast-moving, easy-to-learn game perfectly captures the action and excitement of the Golden Age of Sci-fi. Our Retro Raygun demo games at Gen Con were extremely popular and one participant remarked, "Retro Raygun was the best game I played at Gen Con."
Maybe you missed the latest Retro Raygun releases for your 30mm Valkeeri army or your 15mm forces need alien enemies like the Akarr from our Xeno 15 range. Want to start a new fleet for War Rocket? Try our Space Pirates which are supported by our free PDF. Looking for weird creatures for your Lost World style pulp games? Check out our saurians, plant-men and bugs from our Primal Dawn range.
All Hydra products are 20% off. This week-long sale runs from Monday, August 10th until Monday, August 17th approximately midnight EST. Thank you in advance for your patronage.
___________________________________________

Retro Raygun Available Now!

April 17, 2015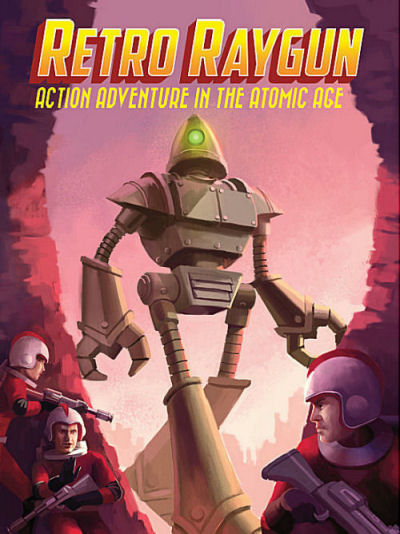 Greetings Cadets!
Hydra Miniatures is pleased to announce that Retro Raygun-Adventures in the Atomic Age is now available for sale. The second game to take place in Hydra's Retroverse, Retro Raygun is a tabletop adventure game that uses our 32mm retro sci-fi miniatures. This full-color, 102 page rulebook is full of evocative artwork and lavish photographs that caprture the feel of the Golden Age of Sci-Fi. The book features the full game mechanics, force lists for Galacteers, Robot Legion and Valkeeri, six scenarios, and a Galactic Bestiary featuring an assortment of slithering aliens. Retro Raygun will retail for $40.00 and will be available from the Hydra Miniatures webstore and Wargames Emporium, our retail partner in the UK. Hobby shops who want to stock our Retro Raygun rules and miniatures can get them from our distributor Warpath Games (Golden Distributing).
Here is a direct link to the Retro Raygun rulebook in our online store.
We've had a great time developing Retro Raygun and we hope you will enjoy it. In case you missed it, here is a video ineterview with game designer John Douma and creative director Matt Beauchamp discussing the development of Retro Raygun.

Preview from the Retro Raygun rulebook.
___________________________________________
New Product Spotlight: Valkeeri Controllers and Stygian Panthers

Novmber 28, 2014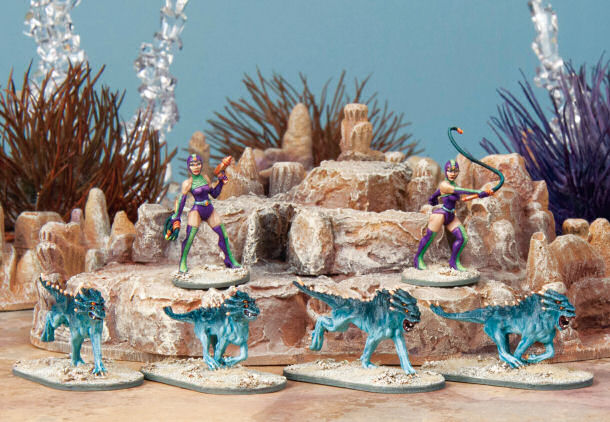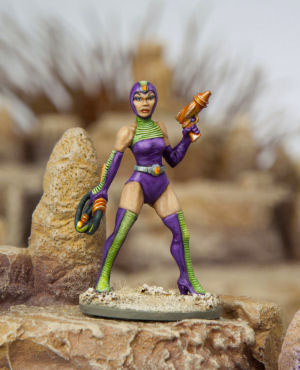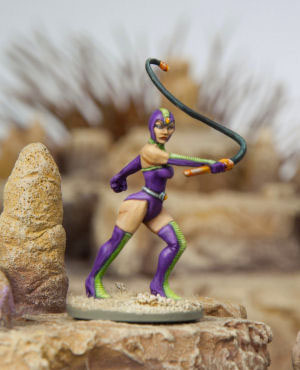 We are pleased to introduce the Valkeeri Controllers and the Stygian Panthers. Centuries of technological and psychic development have allowed the Valkeeri to master amazing mind control. These powers enable the Valkeeri to effectively deploy great beasts and even mind-controlled human slaves in fierce combat. The favored creatures of the Valkeeri Controllers are the speedy, sleek alien panthers known as the Stygian Panthers. These cat-like creatures are the size of an earth panther but have unusual features that denote their alien origin. The Stygian Panthers originate from the deadly jungle world of Stygia VI
The Valkeeri Contrllers were scculpted by John Winter and consist of two variants armed with stun whips and Valkeeri raygun pistols. The Stygian Panthers were sculpted by the talented Ebob. All of these new releases are available in the Valkeeri section of our online store.
___________________________________________
New Product Spotlight: Xeno 15

Novmber 25, 2012

For the last few months, the staff at Hydra HQ has been infected with the 15mm sci-fi bug. While there are many exciting 15mm sci-fi manufacturers, we've decided to put our own spin on the genre with a comprehensive range of aliens—Xeno 15.
The first releases were sculpted by one of our favorite sculptors: Ben Siens, the "Monster Master." The Akarr are a race of humanoid aliens who were formerly enslaved. After overthrowing their masters, they are now raid human settlements to bring human slaves to their homeworld. Their hunting parties are lead by the largest of their kind--the Akarr overlords.
The warriors of the Akarr are arranged into two types: Stalker squads (long range weaponry) and Razor squads (close combat). Heavy firepower is provided by Inferno squads equipped with particle cannons and heavy meson beamers.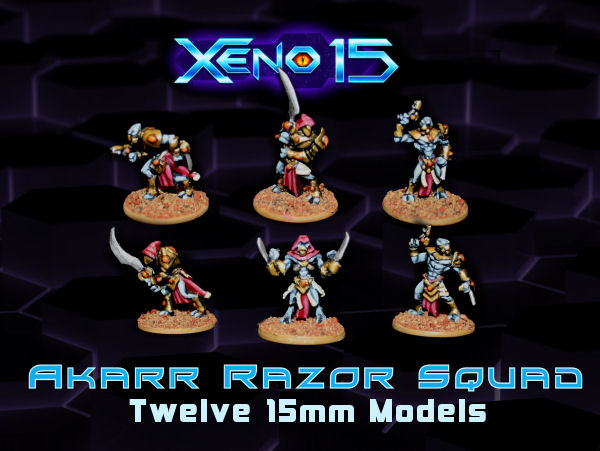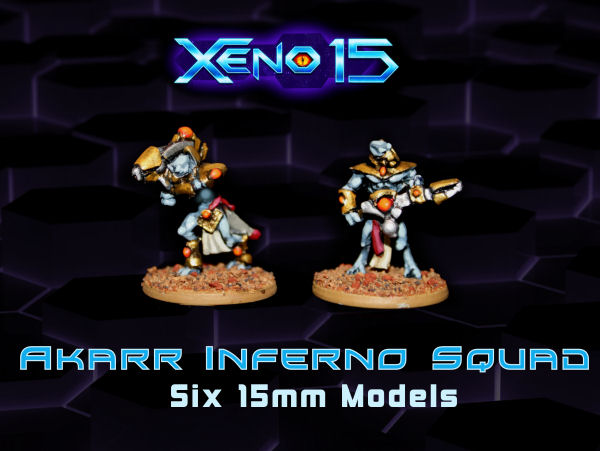 You can see the whole range here. We hope you enjoy our new Akarr models and we are working on vehicles to support the range. We have two other alien races in pre-production and will be assigning these projects to sculptors soon. Stay tuned for more information about Xeno 15.
______________________________________________
Hydra Miniatures Announces Exclusive UK Retailer

February 24, 2012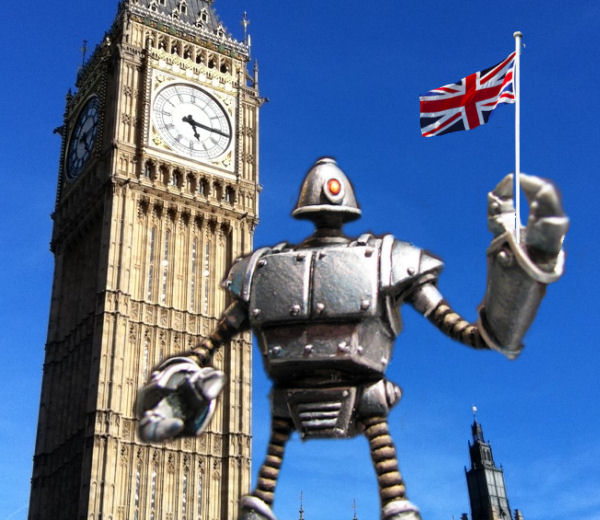 Hydra Miniatures is proud to announce that Wargames Emporium is now our exclusive retailer in the United Kingdom. Wargames Emporium has been a major retailer in the UK gaming scene for over 16 years. They have two stores with the main shop in Sheffield and the other shop in Mansfield.
Wargames Emporium are active convention retailers and will attend 18 wargaming shows in the UK this year. The conventions they attend include 'Salute' which is the biggest UK show as well as 'Claymore', the largest show in Scotland.
Wargames Emporium stocks the entire War Rocket range as well as a large assortment of our Retro Raygun range. Their have an online store at www.wargamesemporium.co.uk and a direct link to Hydra products can be found here.
We are excited to add Wargames Emporium to our worldwide network of retailers which also includes MiniaturicuM in Germany.
---